About The Show
Truck Week rolls into Moncton in October 2022. Together in partnership with the Atlantic Provinces Trucking Association (APTA), the Atlantic Transportation and Logistics Show (formerly Atlantic Truck Show) is back and bigger than ever! The Atlantic Transportation and Logistics Show is the region's largest, most comprehensive showcase of everything that keeps our region's transport industries running.
This key trade event is presented by the Atlantic Provinces Trucking Association and takes over the entire Moncton Coliseum complex every two years. Considered THE event for industry stakeholders to research and purchase the latest trucks and related products on the market, this event is typically attended by over 10,000 visitors over the two days of the show. You don't want to miss this!
TRUCKS FOR ALL TRADES
Building on success from our previous edition, the Atlantic Transportation and Logistics Show will put a spotlight on vocational trucks to get all the jobs done. More than just a highway truck show, we'll feature a diverse cross-section of products and equipment, specific to the transportation industry, including:
Commercial fleet vehicles – for jobs big and small, today's contractors rely on the "Work Trucks" …vans, pickups, 4x4's ,flat decks, truck caps, pull behind trailers. Get an up-close look at the latest vocational vehicles and equipment, right on the show floor.
Courier – as home delivery and online shopping grows exponentially, delivery in the courier sectors requires the necessary equipment and service. From cube vans to walk-in trucks and cargo vehicles, see exhibitors in this category and grow your courier fleet.
Dump trucks – from road work to land development and beyond, this staple vehicle is always in demand in government and private sectors alike.
Forestry Spec – trucks, trailers and specialized equipment to support one of Atlantic Canada's core industries. 
Partners
The Atlantic Provinces Trucking Association (APTA) is the trusted and effective voice of the road transport industry that supports its members. Founded in 1966, the APTA is an Atlantic wide non-profit industry association formed to advocate on advancing and improving the commercial trucking industry in Atlantic Canada.
Visitor Registration
Visitor registration info will be available shortly. Please check back!
Date & Time
*NEW DAYS!*
Thursday, October 20, 2022
9:00 am – 5:00 pm
Friday, October 21, 2022
10:00 am – 4:00 pm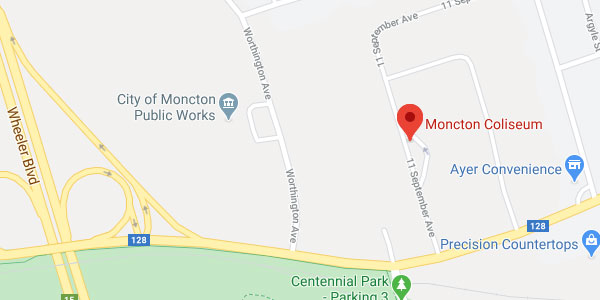 Moncton Coliseum Complex
377 Killam Drive, Unit 100
Moncton, New Brunswick
E1C 3T1
(506) 857-4100
Accommodations
We are proud to have the Delta Hotel Beausejour
 as our host hotel offering rates starting from $169 per night.
Book your group rate for Atlantic Transportation & Logistics Show room block
Last Day to Book September 19, 2022
Crowne Plaza Moncton Downtown Centreville
1005 Main Street
Moncton, NB E1C 1G9
Phone: 506-854-6340
Booking Deadline September 19, 2022
Rate:    $139.00 - Standard Room
             $150.00 – Executive
Booking Code BLR
Reservations
Hotel Direct Link: 506-382-3395
Mention the Atlantic Transportation & Logistic Show upon making the reservation
Reservation Cut-Off Date: September 20, 2022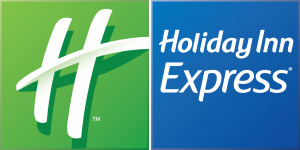 Holiday Inn Express & Suites
777 Mapleton Road,
Moncton, NB
E1G 2K5
$129.00 plus tax
Reserve by September 20, 2022
Show Features
Each edition of the Atlantic Transportation and Logistics Show offers a range of exciting features. Stay tuned for all the offerings, sure to appeal to all members of the industry: from Recruiting here, to antique & custom trucks and more!