About the Show
"The largest trade event for the trucking industry east of Montreal! Truck Week rolls into Moncton on new days - Thursday, October 20 & Friday, October 21, 2022. Together in partnership with the Atlantic Provinces Trucking Association (APTA), the Atlantic Transportation and Logistics Show is back and bigger than ever!
TRUCKS FOR ALL TRADES
Building on success from our previous edition, the Atlantic Transportation and Logistics show will put a spotlight on vocational trucks to get all the jobs done. More than just a highway truck show, the 2022 edition will offer a renewed focus on trucks for all trades including vehicles for construction and building supply, dump trucks, and forestry, in addition to showcasing the latest in logistical technology and equipment.
The transportation industry is an ever-changing landscape, and industry professionals are seeking the latest solutions from companies like yours. Be at the 2022 Atlantic Transportation and Logistics Show to stand out from the crowd, and put your products and services on display for thousands to see! "
Package & Pricing
UNBEATABLE EXHIBIT VALUE!
Your booth package includes:
8ft drapery backwall

3' drapery sidewalls

Standard colour booth carpet (carpet is included for 100-600 sq. ft. booths only)

Forklift service up to 5,000 lbs (unless special lifting equipment required)

Computerized registration system

Unlimited personalized complimentary pre-registration forms to give to your best customers, giving them the opportunity to pre-register for a Free Show Pass

Listing in the Official Atlantic Transportation & Logistics Show Guide

Complimentary website listing

24-hour security

Unloading and reloading of all crated and uncrated shipments from trucks

Handling of inbound and outbound shipments of exhibitor materials

Removal and storage of empty exhibit crates during show move-in and the return of crates at show closing

Daily cleaning of booth carpeting
PRICING: $12.75 per sq. ft.
$12.75 CDN. per Sq. Ft. (100 - 1000 Sq. Ft.)
$7.75 CDN. per Sq. Ft. (1000 - 2,900 Sq. Ft.)
$6.25 CDN. per Sq. Ft. (3,000 Sq. Ft. and over)
$2.25 CDN. per Sq. Ft. (Outdoor space)
For more information, reach out to a member of our sales team:
Book Space
To email your Space Rental Contract, please click the "Download" button to get a copy of the contract then send it in to us using the information on the form. To fill out the Space Rental Contract online, please click the "Online" button below.
Note: previous exhibitors should have received a customized link with your company information via sales launch email. 
2022 Exhibitor List
Ace
ANCRA Canada
Anytrek Canada
Armour Transport
Athol Buildings Inc.
Atlantic Carrier
Atlantic Chemex
Atlantic Friction
Atlantic Provinces Trucking Association (APTA)
Atlantic Tire Distributors
Attrix Technologies Inc
AYR Motor Express
Bayview Trucks & Equipment
Blue Water Group
Brake Beaver
Bulk Carriers (P.E.I.) Limited
Canadian Armed Forces
Canvec Inc.
CAP EQUIP of Divergent Equipment Finance
Catalys Lubricants
Challenger Motor Freight
Class Eight Manufacturing Inc.
Classic Freight Transport Ltd.
Cleral Canada Scales
Commercial Safety College
Connected Vehicles
Contrans Flatbed Group GP Inc
CWB National Leasing
DataDis
Day & Ross
Dexter Trailer Products of Canada
Directpath Canada Consultation Inc.
Donnelly Farms Ltd
Dynamic Truck Bodies
Eassons Transportation Group
East Coast International
East Coast Lube Core NS
East Coast Mobile Medical Inc.
Easy Kleen Pressure Cleaning Systems
Engine Armour Tech
Ergo1st Inc.
Fleet Brake Atlantic
Fleet Complete
Fleetworx Inc.
Gallagher Canada
Gilbert M Rioux & Fils
Goodyear Canada
Grant Brothers Sales
Greenhaven Management
Grote Industries
Haldex Limited
Hi-Tech Communications
Hub International Limited
Infosite Technologies Inc.
Inside Logistics (Turn Key Media)
Irving Oil Ltd.
Irving Oil Ltd.
J.D. Coyle Sales
Jardine Transport Group
JD Factors
JDI Woodlands
KAG Canada (Westcan Bulk Transport)
KAL Tire
Kelcold
Kingsco Transport Ltd.
Kit Masters
Krown Rust Control
Lawson Products Inc.
Liftow Limited
Loadlink Technologies
Manac Trailers
MarketBook
McConnell Transport
McGrath Logistics Ltd
Michelin North America (Canada) Inc.
Michel's Industries Ltd.
Midland Transport
Minimizer /Premier Mfg. Co
Mitchell1
NB Power
Newcom Business Media
NLS Products
NorthEast Truck & Trailer
Northern Business Intelligence
Nova Truck Centres
Nova Truck Centres
Omnitracs, LLC
Onspot of North America Inc.
Ormac Industrial Solutions
Parker Hannifin Corporation
Parts For Trucks
Penske Transportation Solutions
Peterbilt Atlantic
Petro-Canada Lubricants
Port Saint John
Powerlift Doors of the Maritimes
PR Distribution
Prema Canada ULC
Prime Material Handling
Pro Fleet Care
Pro Force Marketing Ltd
Prolab Technolub Inc.
Protrans Personnel Services Inc.
RBC
RDM Sales Inc.
Recycle NB
Rhino Truck Lube Centres
Ritchie Bros. Auctioneers
RJB Sales / Imagine Plus
RMT Equipment
RotechLED
RST Transport
Sunbury Transport
SAF-Holland
Seaboard Transport
Senstar Corporation
SFX Transport
Shoreland Transport Inc.
Shoreline Immigration
Shoreline Lubricants
SleepSmart Canada
SMP/Everlock/Pollak
St John Ambulance
STEMCO
Stockford Reefer Services Inc.
Stor-it Systems
SureWerx
Systemex Automation
Tarp-Rite
Tectran
The Gear Centre
The Supply Post
Thermo King Eastern Canada
THRSC Atlantic
TICO Eastern Canada
Timken
TIP Canada
Tire Protector LLC
Tirecraft Atlantic
Total Logistics Trucking
Tramec Sloan
Trans East Trailers
Trans East Trailers
Trans-Canada College
Transport For Christ
TRC Hydraulics
Truck Stop +
Truckers Guide-Les Editions JJM Inc.
Trucklane
Turbo Images
UAP-Heavy Vehicles
ULT Powertrain
Ultramar
UOMA NB
Urquhart-MacDonald + Associates
Val Landry Roofing & Son
Valley Equipment Ltd.
Wajax
Wash-Bots Canada Ltd.
Yokohama Tire Canada
ULT Powertrain
Ultramar
UOMA NB
Urquhart-MacDonald + Associates
Val Landry Roofing & Son
Valley Equipment Ltd.
Wajax
Wash-Bots Canada Ltd.
Accommodations
We are proud to have the Delta Hotel Beausejour
 as our host hotel offering rates starting from $169 per night.
Book your group rate for Atlantic Transportation & Logistics Show room block
Last Day to Book September 19, 2022
Crowne Plaza Moncton Downtown Centreville
1005 Main Street
Moncton, NB E1C 1G9
Phone: 506-854-6340
Booking deadline September 19, 2022
Rate:    $139.00 - Standard Room
             $150.00 – Executive
Booking Code BLR
Two Queen Bedded Rooms - $135
One King or Two Double Bedded Rooms - $118
 Group block name " Master Promotions ( Atlantic Transportation & Logistics Show)" Oct 17-21,2022
Call toll-free reservations at 1-800-565-RODD (7633)
Call Rodd Moncton Hotel Direct at 506-382-1664
Online Booking Link – 
Reserve on or before September 16,2022 
 Call directly : 506-382-3395
Hotel Direct Link: 
Click here to make a reservation
Mention the Atlantic Transportation & Logistics Show upon making the reservation
Reservation Cut-Off Date: September 20, 2022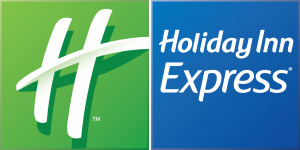 Holiday Inn Express & Suites
777 Mapleton Road,
Moncton, NB
E1G 2K5
$129.00 plus tax Standard Room
$149.00 plus tax King Suite
Booking code A4J
Reserve by September 20, 2022
OR email reservations@hiesmoncton.com 
call Holiday Inn Express at 506-854-2929 ext 3858
$129 plus tax Standard King
Booking Code MOP
Call 506-855-4819
Reserve by September 20, 2022